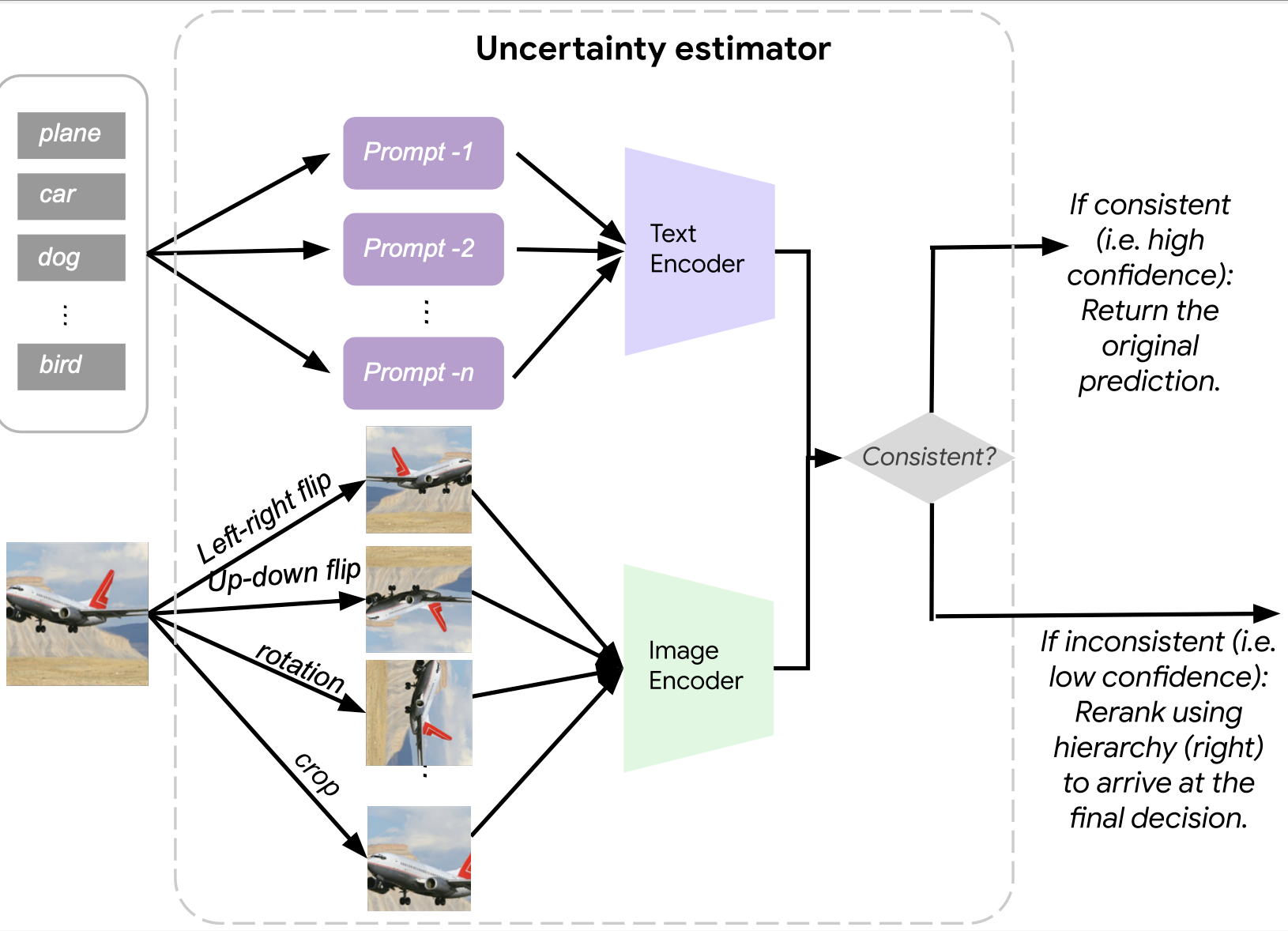 Improving Zero-shot Generalization and Robustness of Multi-modal Models

Yunhao Ge*,Jie Ren*, Yuxiao Wang, Andrew Gallagher, Ming-Hsuan Yang, Laurent Itti, Hartwig Adam, Balaji Lakshminarayanan, and Jiaping Zhao (*=equal contribution)
NeurIPS 2022 Workshop (ML Safety Workshop ).

[paper]
Neural-Sim: Learning to Generate Training Data with NeRF

Yunhao Ge, Harkirat Behl*, Jiashu Xu*, Suriya Gunasekar, Neel Joshi, Yale Song, Xin Wang, Laurent Itti, and Vibhav Vineet (*=equal contribution as second author)
ECCV 2022 (European Conference on Computer Vision ).
Contributions of Shape, Texture, and Color in Visual Recognition

Yunhao Ge*, Yao Xiao*, Zhi Xu, Xingrui Wang, Laurent Itti (*=equal contribution)
ECCV 2022 (European Conference on Computer Vision ).
A Peek Into the Reasoning of Neural Networks: Interpreting with Structural Visual Concepts

Yunhao Ge, Yao Xiao, Zhi Xu, Meng Zheng, Srikrishna Karanam, Terrence Chen, Laurent Itti and Ziyan Wu
CVPR 2021 (IEEE/ CVF International Conference on Computer Vision and Pattern Recognition ).
Zero-shot Synthesis with Group-Supervised Learning

Yunhao Ge, Sami Abu-El-Haija, Gan Xin and Laurent Itti
ICLR 2021 (International Conference on Learning Representations).

[paper] [code] [website] [Fonts Dataset] [USC Viterbi Press] [知乎] [AI科技评论]
[ USC News ] [ Tech Xplore ] [ Technology Networks ]

&nbsp &nbsp &nbsp &nbsp &nbsp &nbsp &nbsp &nbsp
Encouraging Disentangled and Convex Representation with Controllable Interpolation Regularization

Yunhao Ge, Zhi Xu, Yao Xiao, Gan Xin, Yunkui Pang and Laurent Itti
WACV 2023 (IEEE/CVF Winter Conference on Applications of Computer Vision).

[paper]

&nbsp &nbsp &nbsp &nbsp &nbsp &nbsp &nbsp &nbsp
Graph Autoencoder for Graph Compression and Representation Learning

Yunhao Ge*, Yunkui Pang*, Linwei Li and Laurent Itti (*=equal contribution)
ICLR 2021 Workshop (Neural Compression: From Information Theory to Applications--Workshop@ ).

[paper] [code] [Img2SceneGraph]

Spotlight Presentation

Pose Augmentation: Class-agnostic Object Pose Transformation for Object Recognition

Yunhao Ge, Jiaping Zhao, Laurent Itti
ECCV 2020 (European Conference on Computer Vision).

[paper] [github] [video-1min] [video-10min]

&nbsp &nbsp &nbsp
Beneficial Perturbation Network for designing general adaptive artificial intelligence systems

Shixian Wen, Amanda Rios*, Yunhao Ge* and Laurent Itti (*=equal contribution as second author)
TNNLS 2021 ( IEEE Transactions on Neural Networks and Learning Systems ).

[paper]

Unpaired MR to CT Synthesis with Explicit Structural Constrained Adversarial Learning

Yunhao Ge*, Dongming Wei*, Zhong Xue, Yiqiang Zhan, Xiang Zhou, Qian Wang and Shu Liao (*=equal contribution)
ISBI 2019 (IEEE International Symposium on Biomedical Imaging).
&nbsp &nbsp &nbsp
Synthesis and inpainting-based MR-CT registration for image-guided thermal ablation of liver tumors

Dongming Wei, Sahar Ahmad, Jiayu Huo, Wen Peng, Yunhao Ge, Zhong Xue, Pew-Thian Yap, Wentao Li, Dinggang Shen, Qian Wang
MICCAI 2019 (International Conference on Medical Image Computing and Computer-Assisted Intervention).

[paper]

&nbsp &nbsp &nbsp
Unpaired Whole-body MR to CT Synthesis with Correlation Coefficient Constrained Adversarial Learning

Yunhao Ge, Zhong Xue, Yiqiang Zhan, Xiang Zhou and Shu Liao
SPIE 2019 (SPIE-Medical Imaging).

Oral Presentation

&nbsp &nbsp &nbsp
Systems and methods for image processing
S Liao, GE Yunhao, WEI Dongming
US Patent App. 16/729,303.


Pulmonary Nodular Assisted Detection System Based on AI(V1.0)
Bin Li, Yunhao Ge
2018SR037095.


A Two-Layer Barrier Free Parking Equipment Based on Bionic Manipulator
Yunhao Ge, Shangze Yang, Zheng Zhang, Weixin Yan and Yanzheng Zhao
CN201610712048.


A Double Decker Parking Equipment based on Shear Lifting Mechanism and Hydraulic Mechanism
Yunhao Ge, Xulong Zhou, Peng Liu and Yanzheng Zhao
CN201610704408.


Last update: Jan. 20, 2023